Design feedback simplified.
Spend less time on email threads. Use Client Buddy to speed up design feedback and get bug reports directly from your website.
Client Buddy allows you and your clients to collaborate visually by pinning comments and feedback directly on your website.
Gather feedback anywhere
Client Buddy works on all browsers and can be installed on any website. Simply copy and paste our JavaScript widget to your website and begin gathering feedback!
1
Collect feedback with ease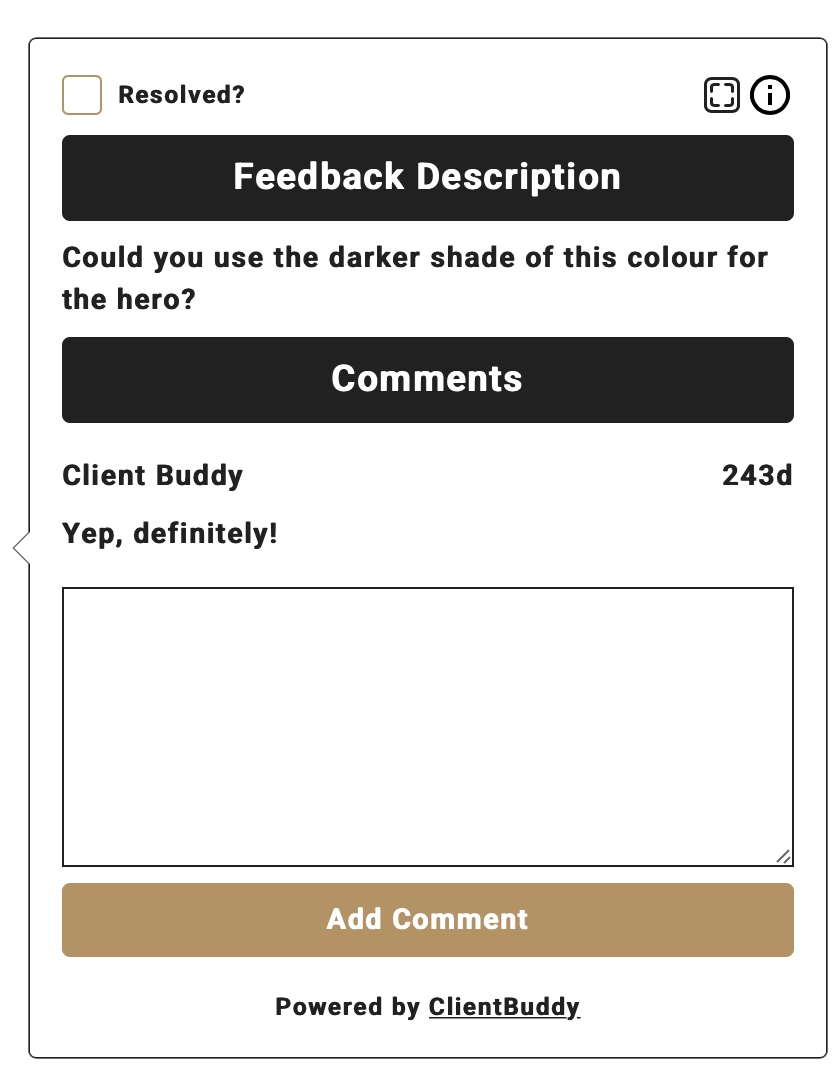 Customise your Client Buddy widget from the dashboard and copy + paste it to the head of your website. This will install the widget and allow your client to start reporting issues and sharing feedback directly on your website.
2
Automatic Insights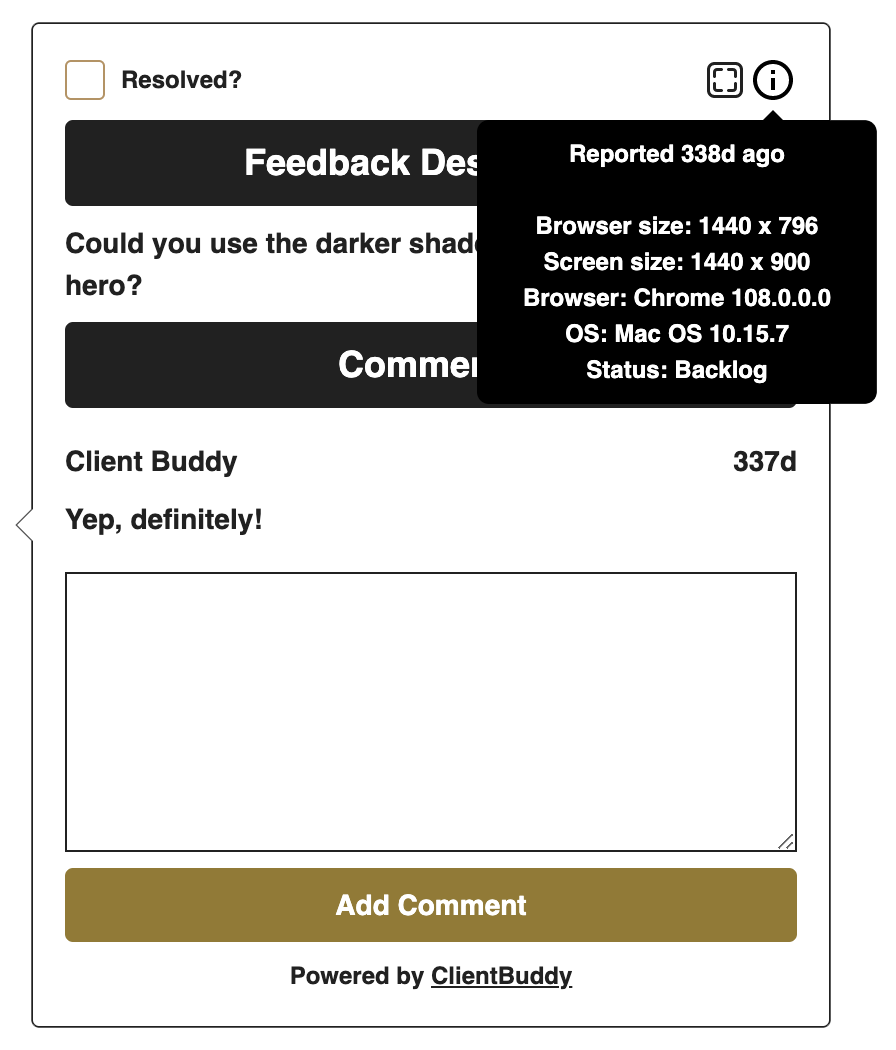 When your client sends a bug report using Client Buddy's widget, important information such as a screenshot of the issue as well as the user's Operating System, browser and screen dimensions get automatically captured, saving you and your client time and effort.
3
Plan and organise tasks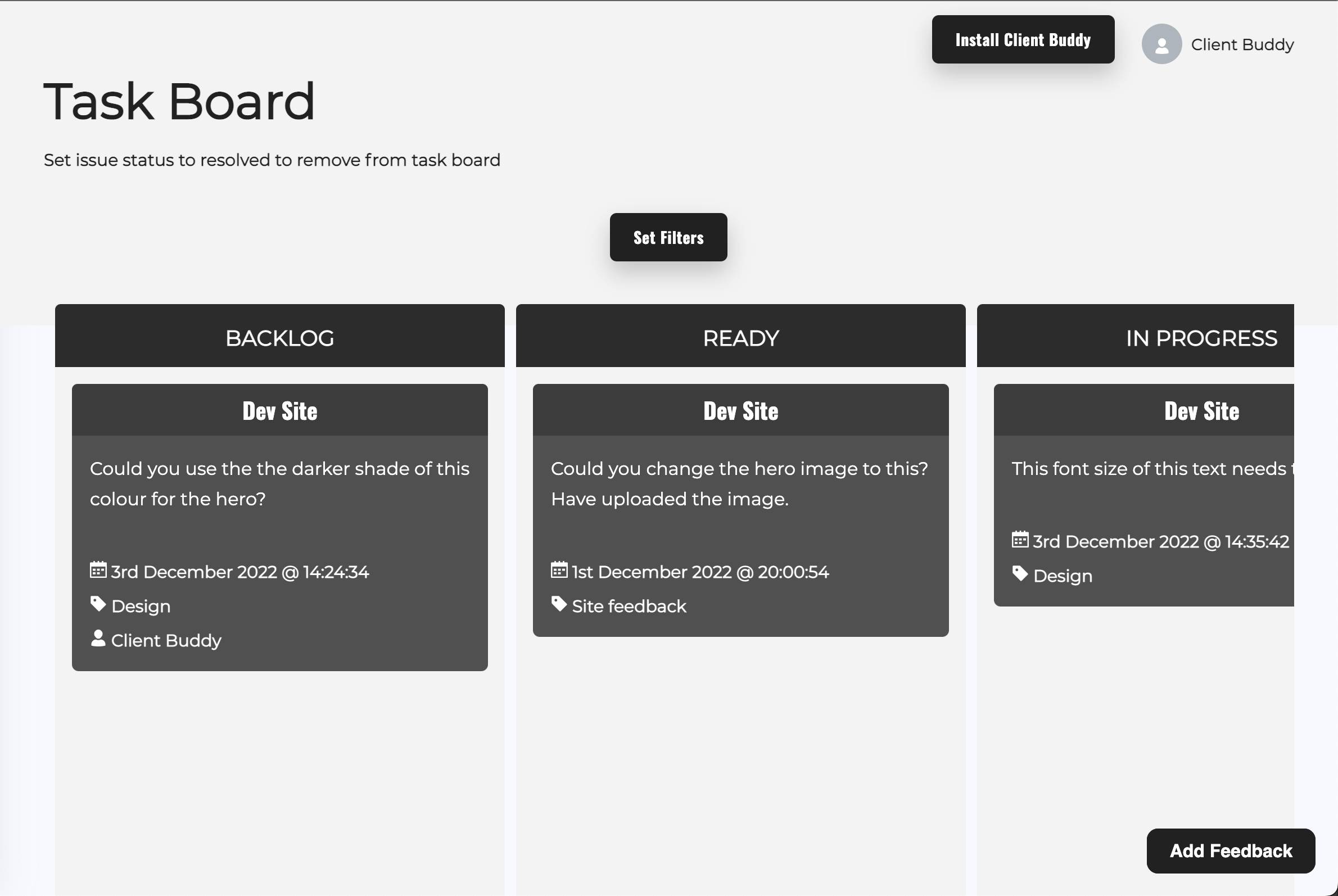 Collaborate with your team and assign tasks using Client Buddy's task board. You can even connect project management tools you are already using to Client Buddy to export tasks.
With Client Buddy, you can also let your clients email issues and feedback to the dashboard via a Client Buddy email address. This will create an issue in the dashboard where you and your team can collaborate and export to your project management tool.
Use the Design Centre to upload designs to Client Buddy where your clients can use the widget to give feedback.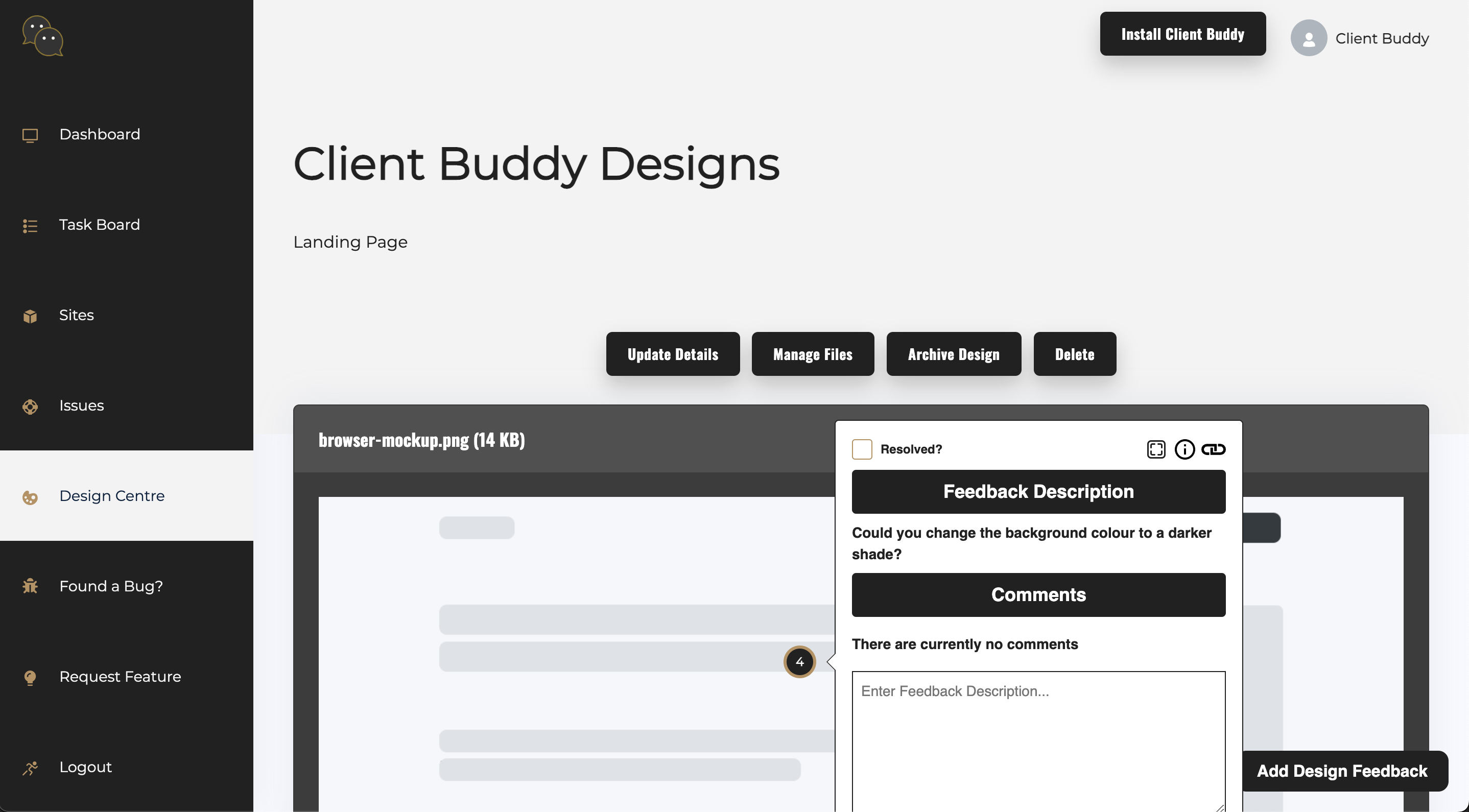 Start your 14-day trial today. No credit card required.
10 Sites
2 Team Member accounts
Unlimited Client accounts
Create reports through widget only
5 projects in Design Centre
Integrations with PM tools
2 GB Storage
$19.99 / month
Unlimited Sites
Unlimited Team Member accounts
Unlimited Client accounts
Reports through widget and email
Unlimited projects in Design Centre
Integrations with PM tools
Customisable widget
10 GB Storage
$49.99 / month
Need more sites, users or storage or help choosing a subscription? Contact us.
Frequently Asked Questions
How can I create an account on Client Buddy?
How does Client Buddy Work?
Will my clients or users need to install anything?
Who has access to my submissions?
How does the Design Centre work?
We want to cancel our subscription. Can we get a refund?
How can we get more storage space?
Which project management tools are currently supported by Client Buddy?
How do I get in contact with support?